News
Subscribe to posts
On an overcast Saturday morning we joined up with the Sierra Responsible Riders (SRR) to lend a quick hand with some trail work, and eat a couple donuts.
The SRR arrived on time and were not hung-over, drunk, or high -- which was a refreshing change of pace. 
We were on a limited time frame, it was graduation weekend and at noon a large party in Crowley needed to be prepped.  Grabbing a green-sticker shovel and mcleod, we skipped the small talk and headed off to repair some single track.
Due to Route Designation, the Inyo was signed pretty quickly and to some it seemed overnight. The first trail we went down was old single track that was blown out to quad-trail.  It was signed for jeeps.  The jeeps could get pretty far but then would get turned around by narrowing trees.  Some innovative drivers would find other routes through the forest to keep following the now blown-out single track so that was our first repair.
No good before photo, here's one after.
Pretty easy stuff really, most of the forest slash was already down so we rearranged a few things and kept it natural looking.  There's no longer any proliferation around the trail, and jeeps and other large OHV's won't even get that far anymore due to "restrictions" placed in key locations.  
The whole idea of trail maintenance is "does it look better than before?"  With the Friends of the Inyo they'd come in and lay perpendicular sticks along benign roads -- which does not look better. See below.
Above is the portrait of closing roads for fun and profit.  How much profit?  Well that depends on who you ask.  We'll keep it between Friends...
Making the forest worse off visually is an expensive disservice.
Anyhow, on to the next project, a wide blown-out single track that you could drive an ESTA bus through.
BEFORE
AFTER!!  A sweet bermed single track.  Anyone coming through would never know that this trail began it's life as a MC route, then got widened by quads and Jeep signage to only revert back to single track.  And no, this isn't the Mammoth to June trail, just a souvenir left after someone ran it over and snapped the sign.
We split after 1.75 hours, more work was waiting in Crowley.  The official SRR report is below.
A special thanks to everyone who showed up last week-end to make our first trail work day in the Inyo a success.  We were able to narrow one of the trails and one of the roads back down to reasonable widths and then had the luck of a good amount of rain that night and the next day to settle down the dirt work we did.  And it was a huge first step to building relations with USFS to show we can do our part for OHV trails.  
Trail work day awards to:
Precision award:  Jeff and the 4x4 post setting crew for resorting to iphone levels and setting the posts within < 0.1 degs of plumb and within 1/8" of the required width.  
One with nature award:  Frankie for the artful use of a 5 gallon bucket filled with pinecones, twigs, and duff to make off-route excursions magically disappear.
Hard charger award:  Matt who, on foot, singlehandedly packed around a Stihl chainsaw, fuel, bar oil, wedges, extra chains, and carried a shovel to make quick dispatch of several downed trees and snags to provide plenty of material to narrow the trail down to a proper width.  
In a single work day, we have almost met our full match obligation for our grant and those who showed up got to play with our new set of tools for trail maintenance.  Tentative plan is to do another small work day to fulfill our obligation and then, pending approval for the latest proposal on modifications to the trails late this year, we might get a chance to open back up the geothermal single track and some other closed single tracks and restrict them to truly single track going forward.  We're expecting to have plenty of folks willing to show up to help on that day!
Fred is also extending an invitation for the 'industry night' at the bowling alley this Thursday.  Several of the motocross race teams/sponsors have put together bowling teams to compete and anyone who wants to stop by and hang out is welcome.  And bonus points to anybody who talks up the club and wrangles a little bit of support or swag to give away at a future trail work day...
Thanks again for doing your part to start turning around USFS and supporting OHV recreation in the Inyo NF. 
-Mike, Darren, and Fred
The Responsible Riders received a green sticker grant to improve/maintain motorized trails.  There's been some delay in re-opening some previously F.O.I closed single track trails.  So in the meantime, forward good ideas/projects on to Mike at thesierrariders@yahoo.com

Correspondence below:
Well, the check is in our bank to start buying tools and renting equipment to do some trail maintenance on singletrack or OHV trails.  Finally some green sticker money that we get to put towards improving the trails and keeping them open, not closing them.
Here's what we need:  
--We need folks to start identifying specific trails or areas of trails that need maintenance.  First priority is trying to clear any of the existing trails from downed trees or any other winter effects so we can get those trails open and clear without everyone carving a new trail around the obstacle.  If you have already been out scouting around and can help pinpoint where there is an issue, send it to us so we can arrange to get it taken care of.  (if you can identify it on the inyo MVUM maps like those located here: 
http://www.fs.usda.gov/detail/inyo/maps-pubs/?cid=stelprdb5441969
 or if you are using a cell phone app like pdf maps by avenza or google maps or whatever where you can drop a pin/gps and send it to us, road numbers, etc.).  
-To make up our obligation for the grant, we need to have 1 or 2 workdays this season.  We're looking for dates now--maybe one sooner rather than later so we can take advantage of some damp soil and knock down some whoops or whatever.  if you have an idea of a trail you would like to see some work done on, let us know.  We're trying to focus on trails in the area between Mammoth and June, either side of 395 to be consistent with the area we committed to doing work on for our grant.  
Thanks, 
-Mike
Sierra Responsible Riders

Hi All, that is good news.  I'd like to help and get the word out but have a couple questions:
 
1.  How much was the check for?
 
2.  Is the geothermal singletrack open? (heard some rumors)
 
MammothMC has money too and access to some hard workers, my suggestion would be to focus on singletrack maintenance. -John.

Grant was for just over $15k.  We got an advance of $7,500 to start buying stuff.  We 'owe' as our match enough volunteer work-hours for about 2 workdays with about 8-10 people each day.  I'm hoping we can know off a few hours with a small crew of 2-3 folks going out early and clearing some downed trails and then schedule a work day to bring a bigger crew and tackle a bigger section of trail (with power equipment as needed).  And we definitely agree on putting the focus on singletrack maintenance so if you have ideas on specific areas, we're all ears.  
On 2., no, not yet.   USFS folks are behind schedule on getting those modified trail plans finalized and approved and now don't think they will get that done until late this year.  (Our grant was originally planned to help open that back up but then of course, they got delayed so we are scrambling to find other work to do in the meantime).  Good news is that to my knowledge, they didn't receive any significant adverse comments to opening that trail and we also got Regelbrugge to do a walk through with us on the single track that dead-ends at the wilderness boundary and agreement that we could loop that trail out rather than close it altogether.  
OK, all sounds good.  I'm going to get the word out and get some comments back.  The geothermal singletrack should be the top priority once it is green-lighted.  Same with the one that dead-ends at the wilderness.  But I get there is a delay, so, I'm going to have to think about the remaining trails between Mammoth and June.
 
The main one we use a lot is the singletrack connector over to June near the Hartley Springs campground.  (it's a fun side-hill route that seems OK, a tree fell across it a couple years ago but I was able to slide it downhill - 27E104)  What other singletracks survived route designation?  Little to none really, in the Mammoth to June area.  And most of our roads are so whooped out and loose I'm not sure that if anything can be done to help.
 
In the Knolls there are a couple connected legal trails, perhaps those could be fixed up but they are decent until you hit one steep uphill, that's a mess. (27E205)
 
And for what it is worth, the MVUM looks slighter better than before but is still out of whack.  There are some roads shown that don't exist so maybe we can claim them and "maintain" them into singletrack. -John.
What a difference a couple months can make.  Two and a half weeks off in September followed by 3 weeks off in October...


It may sound like a brag, but no, life still carries plenty of challenges even with plenty of time away from work.
Speaking of which, well, maybe save that for later.
Looking back to summer I realize my article on mountain biking was short sighted, since then I've ridden many more mountain bike trails that are incredible compared to the trails in and around the Town of Mammoth Lakes.  Secret single tracks?  You bet!  Plenty of public ones too.  Below are some of my new favorites, and I won't expose too much.
Like the next person, I like going online to find information on really good mountain bike trails.  The fat tire club in Mammoth has a pretty good menu, but then they fall short on some real area gems.   I can't blame them, it's hard enough to find the time to ride and then take plenty of pictures for a write up later -- that's real work!! 
For those that are looking the trails are there.  Some have been pioneered by dirt bikers and then forgotten about, others are just maintained quietly by area locals with thoughtful segments and connectors being worked on daily.  And before any forest advocates get their panties in a bunch on the notion of new trail building keep in mind that the 395 corridor is not just USFS lands.  It's also LADWP, BLM, and a bunch of private land in the mix.
Uptown trail all the way to the Minaret Vista with a return on the Mountain View trail and Downtown trail - 12 miles
85% single track

We were invited to challenge ourselves on an uphill MTB ride to the Main Lodge and indulge in a free breakfast buffet, European style.  (The bike park was closed, and the Euros know how to eat!)  Uptown Trail is tough but after doing the 5 miles in little over an hour it was a great idea to push ahead to the Minaret vista and ride Mountain View back.  Probably did 10 miles of single track, great stuff.

Lower Rock Creek - 5 miles
50% single track

This trail is all over the web for good reason.  The top couple miles are really fun and flow perfectly next to Rock Creek.  It's mostly all down hill so when you are done it is time to pedal back up.  We parked at the bottom and rode the pavement up for about 2+ miles, jumped on the trail and ended back at the truck - that's why it was only a 50% single track ride.

Convict Lake to Hilton Creek - 8 miles (one way, get dropped off)
44% single track

Start this ride at the Convict Lake store and buy some Guinness and chips.  I explained to my wife that Guinness is not just beer but nutritionally complete with minerals and body, like a breakfast burrito.  Take the only dirt road leading down from the resort and soon you'll be on some secret single track.  Don't go to far before you cross the paved road and a hidden cattle bridge followed by a couple more miles of flowing single track that ends near the Mt. Morrison cemetery.  From there work your way over to the Long Valley neighborhood with even more single track.  The final 3 miles are various dirt roads, we ducked some barbed wire and cut across a huge DWP pasture.
A word on cross country (aka off trail) mountain biking:  a Mammoth forest ranger told me I can ride anywhere I want - it's open forest for mountain bikes,  different than OHV.  He also mentioned that I can't build trail or improve things.  I've been noticing a lot of new trails, it's not that they are being built but rather rode over and over to the point of them burning in.  At what point does that become illegal?  I'll ask him the next time we cross paths.


Another thing you may notice is that these MTB trails can all be connected to one another with some creativity.  That's one of the things I miss with dirt biking in years past.  We've lost a lot of motorized connectivity.  But grab a mountain bike and all of a sudden you aren't riding illegally.  Refreshing.


And one last thing to know before I continue on.


All of these mentioned trails (above and below) I've ridden with a motor except for the Rock Creek trail.  Never had a desire to take a dirt bike down that trail because it has always been a mountain bike trail and I've respected that.  BLM lands offer plenty of motorized single track that is shared with other users, it's only the USFS (in Inyo) that restricts and/or closes motorized use on single tracks.  Although hardly of these single tracks made it past travel management they are multi use, if that makes sense.

75% single track

This stuff is great, you can find it near the baseball field down in Crowley, but you'll have to look.  Small loops and big loops, the dirt roads are optional but also good.  The one exception here is that it is very sunny and hot, sandy and loose.  Best times are during rain and morning freezes and the ground really sets up.  Single tracks are playful, up and down in elevation, and carve their way around some fantastic rock formations.  Make a wrong turn and you may end up at Tom's Place.  Bring cash.

McGee trail head to Hilton Creek trail head - 4 miles (one way)
75% single track
Part of this is old horse trail followed by trail runner's single track.  This trail has some obstacles so bikes will have to be carried once in a while.  Hint for finding it - get dropped off up at the McGee Creek trail head and ride down, looking for a turnout past the pack station.  Pick up the first segment over a moraine that drops quickly to the Nevabe Ridge avalanche run out zone.  Then there is a new solar well array for the BLM Crowley Lake campground, and that's where the next single track section climbs gradually across another moraine and down to Hilton Creek trail head.  If you sniff out some local single tracks leading to the Crowley Store, watch out for Hilton Creekers (MTB punks), they are known for bad trail etiquette, especially that big white furry one.
Mountain bike signage -- expect none at all just like how the Inyo used to be for motorized.  I was always under the opinion of just signing the bare minimum and let the public find routes for themselves.  With travel management things changed almost overnight with every last little bit of dirt route being signed.  We now have OHV loops that are turning into washboard and dust from overuse.  The roads less traveled are closed down, and even dead ends are signed.  So much for adventure!  At least on a MTB you are pretty much on your own, love that.


The Eastside becomes a paradise when there are multi-use single tracks connecting all the communities together.  And guess what?  We are slowly getting there but don't expect any sign posts.


***   ***   ***



Latin Market "Taco Stand"  -- a review!


"That would set my asshole on fire..." a grizzled man explained with a nod to my plate.


Note to self: 

If this is the kind of idle chit chat I experience at the Latin Market salsa bar then a couple things must be evident.


1.  I must be fairly grizzled myself.

2.  The amount of grilled serranos on my plate just became a safety issue.


Here's the deal with the Latin Market, I've never had a bad meal there.  Anything negative resulting from the Latin Market was my own fault.  Like the one time I ordered a $7 chorizo burrito (that was as thick as my forearm) and I wolfed down many hot peppers, maybe a baker's dozen.  Later that night, while umping a softball game at Shady, my stomach did a double take and almost sent me sliding past home and into the restroom.  The lesson here is eat less peppers or at least spoon out the seeds.


Try the Latin Market for yourself.  If you arrive on two wheels it will feel like you have been transported  to a far-off Baja taco stand.  All their meats are fabulous and the biggest decision is taco(s) versus burrito.  With tacos you can spoon on all the salsas and condiments onto your plate which is a Styrofoam container with huge sides allowing you to turn tacos into a taco salad.  The savvy burrito owner will also see that the huge container can turn any burrito into a wet burrito.  It's a sucker's game to fill those thimble containers which barely allow a sample of the fresh salsas and condiments, plus you hold up the show for everyone else.


Last tip is to try the corn.  Arrive early as it sells out, and order it with everything.


***   ***   ***

State of motorized dirt - 10 years too late


Now it's time to get to the dirt bike trails.  I actually did a lot of riding (while on holiday) and conducted my first unsolicited tour for a couple second home owners from Orange County.  Before we started I told them that they were 10 years too late, most of the prime motorized single tracks are now closed courtesy the Friends of the Inyo.  Don't get me wrong, it is still fun but I miss the trails.


As I mentioned earlier we have a lot of signs now and loops that visitors grind into a fine whooped out dusty horrorshow.  Some of the old favorite roads are now sporting UTV washboard.  If you spend enough time up here you can learn to avoid the mess, it isn't easy.


For my efforts I was treated to a tasty margarita (marg), burger, and a fat $50 tip!  Then it was back to Shady to catch the end of the Joe Stapp memorial soccer tourney.  And in case anyone is wondering, the high trail to the Woah Nellie Deli has been fenced off.  This is good to know for those looking for food or for the way over to the Log Cabin Gold mine high above Lee Vining.  Take the 395 or cross over to the Mono Lake side for dirt access.


The Mammoth ranger in charge of OHV told me that the Geothermal single track is being looked at very closely and will likely open soon.  He thought it was a nice twist of fate that the forest paid so much to have it closed, and now it will likely cost more to re-open.


I told him that the MammothMC would be available for a work party, because that's the kind of trail work we need around here.  I've said it before, the geothermal single track is a local asset, you could call it a crown jewel.  Last time I rode it I'd say it was 7-8 miles long with something for all abilities.


***   ***   ***



Reno comps and GSR


We have received so many comps to the Grand Sierra this fall that I wouldn't be surprised if a property tax bill gets mailed out by the end of October.  They have the best free rooms, no strings attached. 

Inyo and Mono county residents are well taken care of if you sign up for their player's club card -- the GSR likes our California zip codes, must be the affluent demographics.  Ask for a free upgrade to the 25th floor, you won't regret it.


Mono Lake elbow


"How do you have tennis elbow if you don't play tennis?"  It was a good question the roofer asked me.  He was hired to help me shingle a shed after I couldn't swing the framing hammer anymore.


Well, it's kind of a long story...


I told him about getting thrown around for miles in deep sand that buffers Mono Lake.  Golden State Cycle sold me a brand new pizza cutter tire for my expedition to Hawthorne, NV.  Never have I had such a wild ride and ended up sideways in a large Great Basin Sage.  After white elbowing it for several miles the tendons started giving out.


"You have Mono Lake elbow", he said and was rather pleased with his diagnosis.


"That's right!" At least I could still cut starter courses, "Ready for another?"


***   ***   ***



The worst is saved for last, going to the top?


Growing up in Los Angeles I saw it all, and experienced the horrors of population density through close friends.  You name it, no stone was left untouched.


The force that drove me out of that hell hole was incredibly strong.  Small town community is the safe alternative and anyone can make it happen.  Little did I know. 


So mid September 2015, I learn that Joe "Walking Dead" had a brief stint of groping our daughter while she practiced Mammoth Middle School cross country skiing.  It happened a few times (Joe as volunteer coach) and she would hit him with her ski poles, the last time she apparently gouged him pretty good and he stopped.  Soon after he's serving time in jail and another prominent doctor commits suicide. 

Worst stuff.

Told my brother, he replied:  "We could go fuck him up."


And while that sounds just fine, it also could end up badly.  You've seen the movies -- ultra violence, lives ripped asunder, for what?


Instead keep an eye on old Joe, but if you want to caress his behind in the gondi, do it with tenderness and match his smile with a knowing gaze.


No motorcycling to speak of this summer, due to a heavy work schedule.  Sometimes 70 hrs a week heavy.


So I saw a mountain bike for sale across the street from Von's and picked it up for $150 cash.  Hardtail Rockhopper with a front suspension.  Everything works great except for a slow to engage back brake.
I depart sans helmet, off into the smokey air of Mammoth Lakes to pedal around, running errands and sniffing out single track.
***   ***   ***
So what is up with mountain biking in Mammoth?
For me it started with our youngest taking his clapped-out Cast Off special on every neighborhood footpath he knew.  From "no trespassing" signs to yelled warnings, he brought life to secret single tracks.  He even discovered the past president's, Fro-Dough, apocalypse bail-out moto trail which is barely visible to the naked eye.


No matter what you run, skinny tires, fat tires, or the spare tire around your waistline, Mammoth's dirt seems more tailored to motorized -- deep and dry, volcanic and sandy.  So who has the advantage when motorized and non-motorized share the same path?


But don't call me jaded yet!


Below are the top 5 things I learned about mountain biking in Mammoth.  You'll notice I said "in Mammoth".  Mammoth is the Town of Mammoth Lakes and surrounds, not Mammoth Mountain or their pay to ride bike park.


1.  Prepare yourself to get run-over in Town.  Nothing beats jumping curbs, snaking between landscape boulders or cutting condo common areas on the way to the Post Office.  However, the 4-wheeled populace has blinders on, mostly to bikes and pedestrians, but sometimes just in general while waiting upon the next text.  Beware.


2.  There's not a lot of good Mammoth dirt.  By good dirt I mean hard packed trails that hug the topography.  With a little use everything seems to turn loose and mushy with cotton-mouth sand.  Large running groups can pock mark flowing trails in a matter of seconds.


3.  Around town, when a trail is multiple use, non-motorized loses.  Except for one exception, I'll get to later.  I rode part of the Knolls Trail where it was overlaid with the "Mammoth to June" OHV super highway.   That section has seen an explosion in use followed by the typical "no maintenance" approach.  I get it, we should be happy enough the route was signed for OHV, that was years of desk work in the making.  Years!  Now who's going to maintain, no glamour in that.   Anyhow, I found the route to be un-rideable by mountain bike.  Deep ruts, loose baby heads (rocks), and a dry powdery surface that turned my new Aasics a dull grey as I pushed the bike 1/2 mile uphill.


4.  The pace is a lot slower so you'll discover many more user created routes on public, private, and forest lands.  My favorites:


Extreme hiking trails.  No longer a Griffith Park phenomenon, these trails cater to "skilled" hikers and go where mountain bike and motorized single track can't.  Extreme hikers and trail runners require at least 50 miles of rugged trail looping all around town to challenge themselves - it's cool to see it slowly burning in.
Abandoned super secret downhill mountain bike jump/jib courses.  These things are awesome but crumbling away.  During extended droughts earth packed berms and features give way to gravity leaving what looks like a giant segmented sand luge that everyone avoids, even motorized.
Barricades.  Yes, it was a first for me to discover barricades built to preserve motorcycle trail!  I noticed.  My only criticism would be that they were built too wide, you could fit a couple bikes or motorcycles through side by side.  This section of trail, named after cut-throat San Joaquin Jim, is the exception to the rule of motorized and non-motorized being able to use the same path.  It still flows great on bike, Joaquin Jim might spare your scalp, it's that good.
5.  No people.  Similar to dirt biking this can be my favorite part.  Keel over from a sand induced heart attack and it could be days until your body is recovered.  I ride undercover, like a cap wearing long hair riding a mountain bike in search of drugs (can't afford a car).  Don't fear me, it's just my preference to blend in with the rest of the forest riff-raff.  When I quietly roll up on illegal forest dealings, no one is the wiser!


Moving on, there are other notable things to see via bike around town like a super secret single track connecting the Town Offices to Roberto's, when you are in need of a quick lunch special fix,  pump tracks out in back of Schat's bakkery, to a sweet down hill jump trail connecting Mammoth Brewing to the heart of the Ghetto, and even a new section of paved trail skirting a 12' drop-off  (aka night time municipal booby trap) in the Brother's Skate Park.  I even came across a terrain park someone built out of lumber above Mill Creek in Old Mammoth -- but that was years ago.  Regardless, it is all there to those that look.   If you are used to riding a dirt bike it will feel like poaching, but it's not.


In conclusion, mountain biking around Mammoth is fun and probably counts as exercise - but when the smoke leaves I hope I don't go through cigarette like withdrawals. 
(that's a weak conclusion)


Better: motorized and non-motorized lets get together and make San Joaquin Jim proud!


***   ***   ***


Sixto Ferndandez rings Mammoth Lakes


"Hello, this is Tony, how may I help you?"  (always professional)


"Hi Tony, this is Sixto Fernandez calling for some information.  There seems to be some confusion over at the Inyo National Forest to who holds the OHV permit out at the Mammoth Motocross.  They said you did."


"Me?" I replied, "No, at one time I think we were talking about it, but I'm pretty sure that Mammoth Mountain Ski Area holds the permit, let me get back to you on a definite answer."


Sixto was agreeable to my response but added that he thought the track should be open on a seasonal basis to the public.  (that brought me back 5 years!)  It's there sitting empty and we have grant funds that could be used to staff and maintain it -- you should come to a September meeting in Mammoth, because we're planning a field trip to the facility and will be discussing options.


Well.  I hung up with Sixto and thought about what he said, sounds very reasonable.  The problem being, we've thrown reasonable solutions around the Mammoth Motocross Track for almost a decade  and there's always a reason why it can't be done.  Now you can call me jaded.

***   ***   ***


Past MammothMC presidents serve the community


2 out of 4 isn't that bad!  Past president Jason Vorhees joined me to butcher some cows one late night at the ball fields.  Everyone was happy, the hospital brought out a keg of beer and the good times flowed for about 1 hour and 15 minutes, then the keg went dry.  Everyone woke up the next day and went back to work.


***   ***   ****


Windy day at the Post Office


The summer in Mammoth Lakes is ending on a smoke filled note.  One guest to the area told me he "felt like a smoked salmon".  You get the picture.


Well this day at the Post Office was windy, smokey and cold, which is better than smokey and hot.  In my hand I clutched a $2000 mortgage payment in a stamped envelope.  I drove up to the outside bin that has an elongated collector so you can handily pass your envelope down the chute and it's on the way.


So what do you think happened?  The damn cold smokey wind pulled the envelope out of the chute and flung it under the car!  Fucksticks!@!  Didn't really say that, but thought it.  Then to my horror when I peered under the car the letter was gone.  A quick scan shows me the letter is flying across the Post Office parking lot, people and cars everywhere. 


I run it down with no problems, car left idling in front of the mail box.


On the way back I notice a shadowy figure on an interception course and he meets me at the back bumper. 


"You recognize me?" He asks, then mentions his name.  I don't recognize him at all, but say I do.

"We used to exchange emails about a certain single track that was closed to wilderness..." he continues, "Do you know there is a website with information on repealing wilderness?"


Then it all comes back, and I know who I am talking to.  I'm not going to get into it here, but it should know that many of us take it personally (like a core shot) when we are closed out of our old stomping grounds.  We live here for a reason, and there are many of us that may/could/will turn renegade.  Howler or Hunter, everyone reaches their tipping point.


Happy Labor Day!

WHAT IS THE TRAVEL ANALYSIS PROCESS (TAP)?  WHAT IS THE TRAVEL ANALYSIS REPORT (TAR)? 
Erin Noesser of the INF offers this excellent explanation:
"TAP is mandated by the 2005 Travel Management Rule and requires that forests provide a safe, financially and environmentally sustainable road system that can realistically be maintained. Due to increased use, aging infrastructure, and decreasing budgets, the forest cannot maintain all roads to standards for safety and environmental protection. In order for the Inyo National Forest to continue to be eligible to receive federally appropriated maintenance funds for its road system, the TAP must be completed by September 30, 2015."
***   ***   ***
5/15/15
I regretfully missed a chance to comment directly to Jim Upchurch regarding travel management.  Jim once told a group of us, "I only answer to President Bush!"  (meaning George W.)  Well, both Jim and Ex President George have moved on to brighter pastures and I'm still here squinting at digital maps with more complexity than a Vons tres leche cake.
The new and improved analysis process must not be working if it recommends closing almost 20% more of our dirt roads, or maybe it is working if that is the end goal.
I understand the most useful input should be site and road specific, that's like asking someone to tell you their life story, one day at a time.  I have a different approach.  Instead of learning how to communicate with the USFS process, I'm hoping that someone who reads this can learn how to communicate with those who value dispersed recreation and the roads, trails, and routes (whatever you want to call them) that tie Inyo, Mono, and Esmeralda counties together.
First off, let it be known that dirt roads are a public asset.  Assets are valuable.  Most of the roads were built cheaply with tax dollars and private efforts.  Today, if you went out to price constructing a section of dirt road you would discover a variety of costs: government approvals, permitting requirements, including CEQA compliance, and more costs associated with any necessary archeological, environmental, and cultural assessments.  Actual construction costs have soared too -- surveying, grading, erosion control, competitive wages, and heavy machinery costs would all come into play.
These valuable roads belong to all American citizens, we should not be discussing how to get rid of them.  That's a lot of value left on the table, millions of dollars at todays prices.  Keep in mind it's not millions in savings.  It is something else.
Secondly, dirt roads benefit public safety.  Time is of the essence when fighting wild land fires and I've heard a personal account of how a small 1-2 acre blaze ballooned up to 10-15 acres because the access road was blocked and barricaded, a victim of travel management.  It does not make sense to constrict our road system further in an effort to make the forest more healthy -- those actions impede fire fighting efforts.
I've been fortunate to live on the Inyo for many years and was first drawn to the area by it's openness and focus on recreational pursuits.  Over the years I've watched (and participated) in more forest planning projects than have been necessary.  It's unfair really, to deluge young families with more and more studies being created from behind a desk.  It's not respectful to our time.  Over-planning needs to be tempered with actual field work.  I'd suggest to not always do the whole forest all at once, break down the process into manageable bites like one area map at a time.  What's the rush?
Dirt roads have connected our family to a life on the INF, from northern Mono down to southern Inyo.  Below is just a brief reminiscence.
Lundy Canyon/Lake View Canyon - roads here are rare and some have been converted over to non-vehicular use.  This is difficult when working on our property, high grade ore is carried out by backpack.
Mono Lake/Devil's Triangle - sandy and isolated, roads are few are far between and every last one counts.  It's an area where one can truly get lost.
Esmeralda/Inyo Forest Nevada side - I've noticed that Nevadans really appreciate their roads more than us, and are anti-closure.  We spent a few years there working orchard land on an INF inholding.  The east-side of the Whites hold years of discovery/opportunity for those that look, let's keep it that way.
June Lake/Bald Mountain/Mammoth/Glass Mountains/Tom's Place - More roads around population centers is a good thing as it helps everyone to spread out and find some peace and quiet.  Many times this is a visitors first interaction with the forest, it's counter productive to have trails littered with forest slash, dump buckets of sand/dirt, ugly posts, etc.  Think of this idea, is it left in a better condition than when you found it?  The spaghetti network has developed naturally over time.  Funneling users onto a main artery is actually impacting it more making for dangerous conditions.  Closing the roads less travelled is doing a disservice to those that seek them.
Inyo's/Mazourka - different from the rest of the forest this area and mountain range is alive with mining history, let's not lose any more of it.
Manzanar - technically not on the forest but they set the bar in preserving history and culture.  All of us are a part of the landscape for better or worse, likewise historical routes and uses should be preserved.
Wormhole Canyon/Apple trees and Oaks - at the far southern most stretch of the Inyo, all routes that provide access to the eastern escarpment should remain.
Thanks for the chance to comment, and have a great day!  -John Connolly
YOUR PUBLIC COMMENTS
Again, from Erin Noesser of the INF:  
"Comments will be most helpful if they include specific information or suggestions: for example, information about risks or benefits of specific roads. We would also appreciate any corrections of information in the Draft report, suggestions about improving the analysis process, and suggestions about any future changes to specific roads. The TAP does not consider routes that are currently not on the National Forest Transportation System, nor does it consider motorized or non-motorized trails. Comments that focus on existing open National Forest system roads will be the most useful.

Input will be most useful if received by May 18, 2015. Email comments can be sent to:
comments-pacificsouthwest-inyo@fs.fed.us, with the subject line, "TAP comments". Input can also be faxed to (760) 873-2486. Hard copy comments can dropped off at the Forest Service Supervisor's Office during normal business hours (8:00-4:30, Monday through Friday), or can be mailed to Erin Noesser, Inyo National Forest , 351 Pacu Ln. Suite 200, Bishop, California 93514."
BISHOP, Calif. - The Inyo National Forest and the Bishop Field Office of the Bureau of Land Management (BLM) will hold an open house February 12 to discuss off-highway vehicle grant funding. 
The informal open house will run from 4p.m. to 6 p.m. at the U.S. Forest Service/BLM office, 351 Pacu Lane, Bishop.  
The agencies plan to request grant funds from the State of California Off-Highway Motor Vehicle
Recreation Division (OHMVR) to enhance and manage motorized recreation in the area. The Sierra Responsible Riders (SRR), a local partner group, may also submit a grant to work on both BLM and Forest Service lands.
Interested citizens are invited to drop in at any time during the open house.  Representatives from the two agencies and SRR will be available to answer questions about potential grants and to receive ideas about the types of projects and other opportunities to be funded through the grants.  
Preliminary grant applications will be submitted to the OHMVR Division on March 2. The public will be able to comment on the preliminary applications from March 3 to April 6. Final applications must be submitted by May 4. For more information about the state grant process and requirements, visit the OHMVR Division website at www.ohv.parks.ca.gov 
For more information, to submit your ideas through other means, or if you have special needs for accommodation to participate in this open house, call Marty Hornick, Forest Trails Coordinator, at (760) 873-2461; or Rich Williams, BLM recreation planner, at (760) 872-5033.
During California droughts the eastern sierra winters roll in slowly.  And while the youngest member of our family works hard with the Mammoth Mountain snowboard team, I spend the days sitting around Chair 2, reading, writing, drinking coffee (or beer), and generally wasting time.  And when I get stir crazy, I walk through old growth forests and then out into our newly designated wilderness.
 
The new Owen's Headwater wilderness abuts to the ski area and was home to a few great motorcycle trails, camp spots, dead Lodgepole groves for wooding, and lots of pumice -- which is easily explained as bottomless popcorn dirt.  But not anymore, with the stroke of a pen the land designations changed, and even now, there are more plans to limit use in the areas next to the wilderness because the new boundaries aren't being respected.
 
From my point of view it is easy to see why one wouldn't respect this new wilderness.  It contained many traditional front country uses and they were all summarily dismissed.  But most importantly the designation was a tool leveraged by wilderness advocates to make sure that Mammoth Mountain would never ever connect to June Mountain.  Was this the best use of public lands?  Or are wilderness advocates their own worst enemies in their endless passion for more?  To truly save the forest is locking it up the best option?
 
With little natural snow on the ground and pondering all these questions I strike out into the heart of Owen's Headwaters for a quick 5 mile hike -- to see the current state of things, and to report back -- to you.
 
It's fun to just go, cross the 203 and drop off into the woods.  No trails or distant landmarks, and no set destination.  Moments later I'm on a dirt road closed by the Friends of the Inyo.  It's a short spur of no consequence, now visually lacking and littered with unnaturally placed logs, stumps, and the occasional root-ball.  The root-ball tells me that it was perfectly happy decomposing in the forest until an enterprising naturalist dragged it out to serve a new purpose.
 
It's cold and windy, with snow in the forecast.  I can recall a motorcycle trail nearby (Magic Mushroom or Olivia's depending on your preference) and use internal GPS to locate it.  Walking through more pumice and Lodgepole stands, my way-finding pops me out at a clearing.  It's a clear cut leftover from some MMSA past operation, maybe a landfill, place to excavate dirt, or an area to get rid of extra dirt.  It's about 20 acres in size and half filled with baby trees crowded neck-to-neck like a Christmas tree farm.  It's well posted as "wilderness", and one of the signs graciously permits foot travel! 



Walking past the signs and the road is a frozen mix of patchy snow, two-track, and pumice.  Logs that barricaded the road have been removed recently and lay trail-side.  I can tell because log ends have left large frozen scrapes in the road, testimony to outside tampering.  Who is out here moving logs in late November 2014?  These lands were removed from multiple use 4 years ago.
 
Now in wilderness the next sign up is "illegal trail".  From my experience a trail cannot garner illegal status, as it's merely a trail.  You can either walk on it, bike it, ride it, ski it, or bring your ponies or dog(s).  It can also be designated as motorized, or not, and sometimes it can include all users.  There is no such thing as an illegal trail.  What's next - illegal tree,  illegal vista, or worst yet -- illegal ideas?  What concerns me is sign pollution.
 

This sign states a mandatory court appearance for users (or maintainers) of said illegal trail.  Today you might think I'm using it in violation of posted notice.  No thanks, for doing online trail maintenance the court appearance is virtual.  Winds whip and the carbonite signs sway.  Their message blows away as the storm front intensifies.
 


I'm not one to tell you how to do your job, but take some pride in denying us access.
(passive aggressive word to the trail closers)  
 
Plant some trees to offset your destruction of local vegetation - those hacked sprigs aren't going to magically sprout.  Landscape with logs thoughtfully instead of perpendicular barricades every couple feet.  It all looks ugly and you've done the forest no favors.  And worse yet, now renegade tracks follow along the 'restoration' maybe 5-20 feet on either side.  Yes!  This was a hotly contested closure by both sides and it looks like everyone lost.  Thinking outside the box, how about taking one of your handy game cameras and get it placed?  Maybe a sign about you are now being filmed.  Of course that could open you up to criticisms about actually doing something and having some patrols out there. Oh, the roads are now closed?  Then get off your duff and walk out, it's not far, maybe 3/4 mile tops - the high altitude air might do you some good.

I heard the ticket can be up to $5,000 and/or 6 months in jail for wilderness incursions -- with that formula there's at least $50K worth of new tracks.

For those that ride wilderness sometimes the financial fine isn't enough.  So wrap in potential freedom losses and a criminal record (the gift that keeps on giving) and I'd say it takes a lot of guts to keep motoring on out there at the end of Pit Road.

A quick internet search shows that snowmobiles would often get tickets for wilderness trespass and they were about $75.  Seventy-five buck ticket?  Didn't really scare much folks away.  Then it bumped up to $500 for the first offense and around $2000 for the second - now we're talking.  Building illegal trails in wilderness?  That one gets up there around $15,000, and it's relevant as you'll see further on in this article.

Anyhow, taking it (wilderness) all in with the clear cut forest, barricades, signage, removed barricades, new tracks, old tracks, illegal trails, bottomless pumice, memories, etc... could all be summed up in two words, pissing match.

Onward, I must follow the sinuous trail because when it gets back into the old growth forest it turned magnificent.  Because there were old giant trees and because motorcyclists came through once in a while on a sustainable trail something needed to be done.  Dirt bikes, aka chain-saws with wheels were ruining the ecosystem.  Sometimes handlebars would rub against the giant red firs or a tire would dig into the pumice -- sometimes animals were alerted.  But, life went on.  After the area closed down, something else happened.

(before)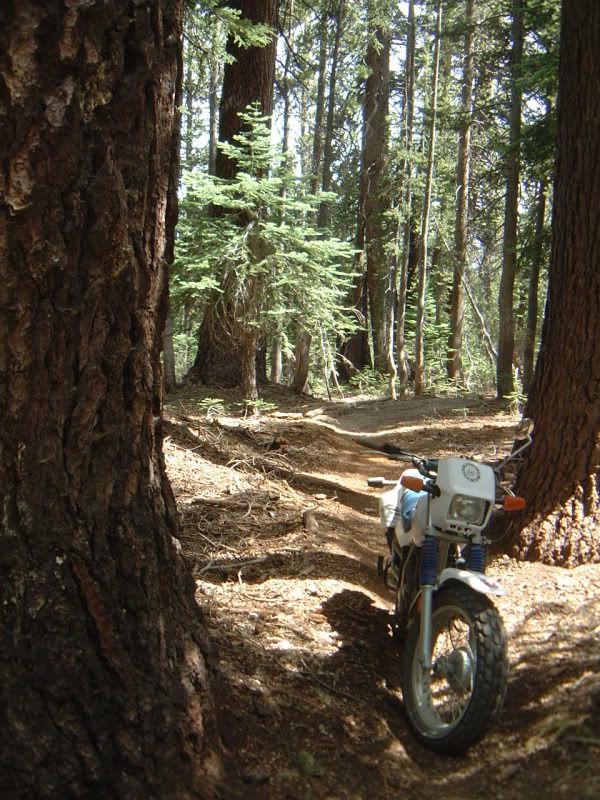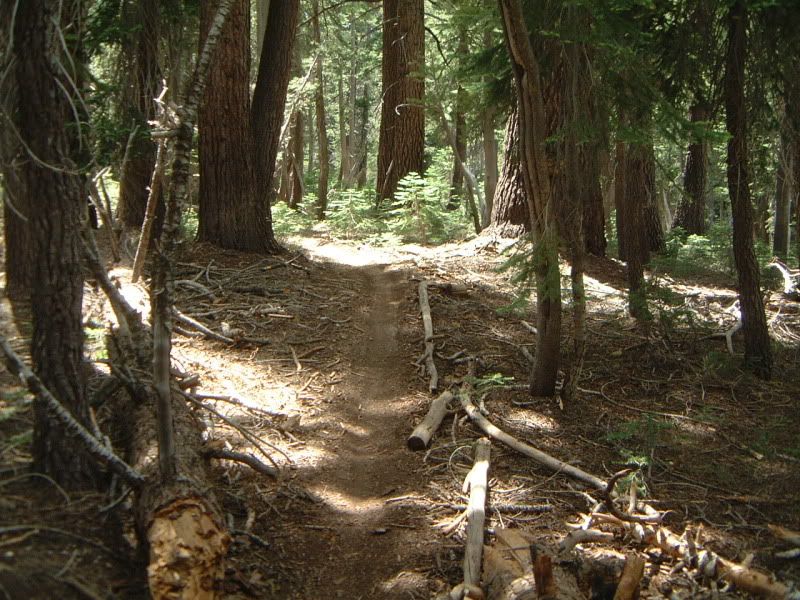 A mega wind event blew down the old trees and destroyed any semblance of a trail.  Ironic, to save the trees from motorized impacts to only have Mother Nature rip the place asunder.  Who'd going to huff primitive tools out here to clean up?  Hope you are all satisfied.  What we have now is a fire hazard, poor habitat, and no interest from the wilderness backers.  I present to you the Owens River Headwaters Wilderness courtesy Omnibus Bill March, 31, 2009.
(after)

A trail came through here, once a public asset.

I've seen enough.
Through the forest I can spot the top of chair 1 and hike cross country in that general direction.  It's new territory to me, although I'm not lost, I wander as one who is lost.  It's the best path to discovery, think about it.  Most of us take the same routes, time after time -- aka, the rut.  This is what I find
(in order):
1. wilderness barrel
2. arch to parallel dimension
3. new "illegal" mountain bike trail
4. scouring pad defecation piles (the original ursus americanus roto-rooter)
5. Mammoth Mountain's secret ice rink
6. large pile of tampon plastics (1 gross, 240 count, assorted colors and sizes)
Never met a barrel I didn't like.  I present wilderness barrel and fir in soft light.

Before going through arch, please leave a note in your car in case you end up like Rip Van Winkle.

New trail construction in wilderness.  I followed it for about mile and it was playful, non-motorized, thoughtfully designed, and illegal for wheeled use although not signed.

Who knows were it goes, I had other places to be.  Notice the pumice, easily disturbed floating rocks of popcorn size and shape.

Now I'm about 1/4 mile out of wilderness and find an ice rink.  I'll save you from viewing the rest of the sewage and bear feeding photos.  But visitors to main lodge like to flush anything and everything down the toilets -- must be an LA thing.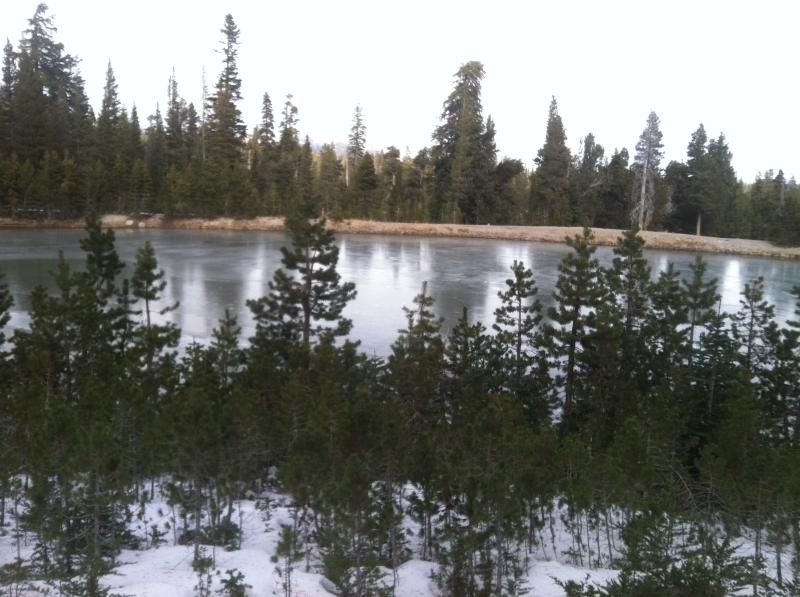 Ski areas definitely have an impact on the forest, it's a cost of doing business.  Some see ski areas as an environmental disaster others see it as a blessing to contain so many people in one spot, in effect limiting damage elsewhere.  I happen to see the larger cities as the real environmental disaster.  Ski areas like Mammoth are nothing in comparison, they actually present opportunity to many who wish to remain in the mountains full-time and do a better job connecting people to nature than most of these politico wilderness infills.
This day continues with MMSA taking a big hit at the salad bar and more exploring. 
***   ***   ***
Defuse the West
This article came out of "High Country News", a periodical written by those that care for the west.  Numerous back issues are available at the Mammoth Lakes Library.  To summarize, it's all about how public land employees (USFS/BLM mostly) are being targeted now more that ever by whack-jobs.  Most of it is about folks cracking and showing up at various government offices to throw adult tantrums (including Bishop, CA).  But it does get worse with Moltov cocktails being tossed at camp hosts, sniper attacks, death threats, racism, sexism, et all.
Although the MammothMC prefers a path defined by Gandhi we know that people snap.  It's usually a build-up of sorts that begins with a perceived action made by the "agency" against a freedom taken for granted.
Either way, when wondering how to defuse the west, the agencies and their contractors would be well served to put themselves in the public's shoes.  Like it or not, we are all here to use the forest differently and the hardline stance of closing people out is difficult for many to accept.  Personally, I'm here for life and prefer to wait as many of the forest changes are unsustainable and will gently revert as time passes.  Others take it as a slap in the face and that creates incendiary conditions.  Another way to defuse the west is to admit mistakes were made, open communication to fix them, then act.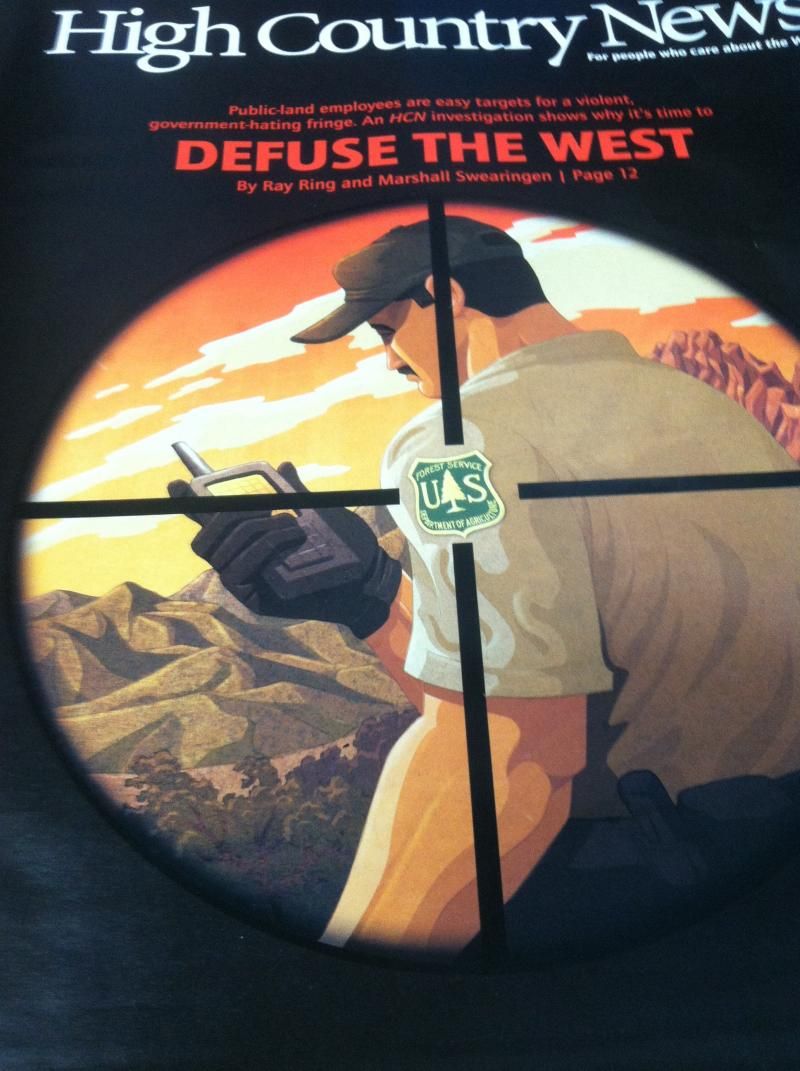 ***   ***   ***
Stater Brothers Fight Club
It's lunchtime in the Von's shopping center and two drunks pour out of Giovannis. 
"Look at us girlz..."
"Why aren't you checking us out?"  
One of the drunks is especially vocal to the passing high school students.  As I stand there and take in the scene (harassment of local students) I'm reminded of some early days back in Big Bear, CA. 
Imagine a time before smart phones (or even cell phones for the masses) when the general populace didn't spend more than 50% of their day living through their devices.  Back then, trips to the local grocery store were an exciting experience as impromptu fight clubs would form.  On any given trip there would be altercations in the parking lot over spaces, near misses with pedestrians/rammed shopping carts, hard looks, or just escalating cabin fever.  Visitors vs. visitors or local vs. visitor, it didn't really matter.  The victor usually implemented various Kung-Fu moves that were strikingly effective and ended the bout after a few blows.  Although the rules were not posted, no knives, guns, or broken bottles were allowed.
"HAAAY ZZ-Top!  HAAAAAAAY.  ZZZZ."
Now the drunk and I have made eye contact and he shuffles over in my direction.  This is going to be a quick one, because I also have his friend to contend with.  Then I realize I'm just a town employee on lunch-break and there is no fight club in Mammoth, well except for that one time in Sierra Manors -- it was actually unique, all the living room furniture was removed and the walls were lined with mattresses.  That one was invite only and the mattresses did nothing to absorb bodies hitting the floor, much to the chagrin of the adjoining apartments.
"I saww ZZ-Top maan..."  Now the drunk is about a parking spot away but focused.
His friend comes in and swoops him up in an embrace that sends them stumbling towards Union Bank, I head off to Schatt's for a turkey leg.
Big Bear was great growing up, and now with the resorts joined up I'm sure we can expect some increase in overflow riff-raff.  So it goes.  And I'm probably wrong that the two drunks exiting Gio's were from Big Bear - it just reminded me of it.  My biggest beef with that city was just it's location right in San Bernadino County, crime ridden and dangerous in the foothills.  Often skiers (or snowboarders) drove up early to hit the slopes and slept in their car only to get robbed and/or killed.  Having that element of human vultures around really bothered me.  It still does.
***   ***   ***
Analysis of Feinstein's new desert protection bill
http://www.deathvalley.com/cdcra/report/CDCRA_Analysis.20141119.pdf
Interactive map
https://mapsengine.google.com/09149400324115544318-01770495877587548720-4/mapview/?authuser=0
*Epilogue
I can be your sweetheart, but you'll find me a chokecherry. (aronia melanocarpa)
Happy Holidays!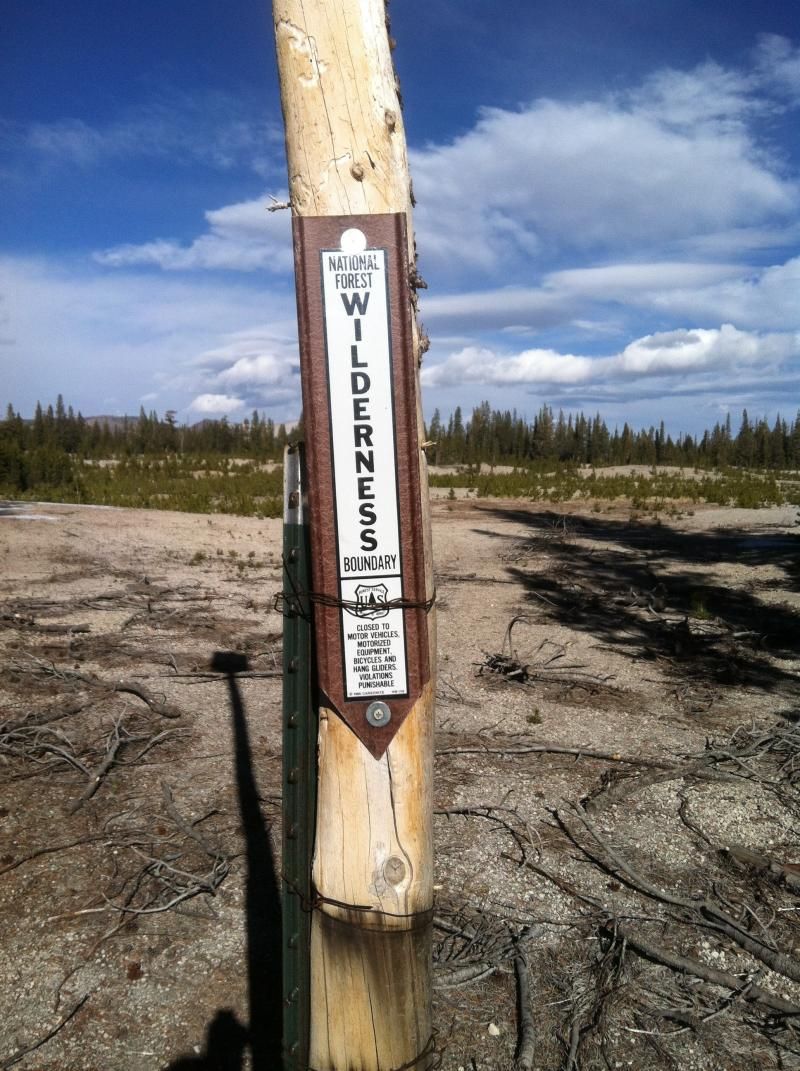 TW200 - wife's bike.  Does it all, but none of it well.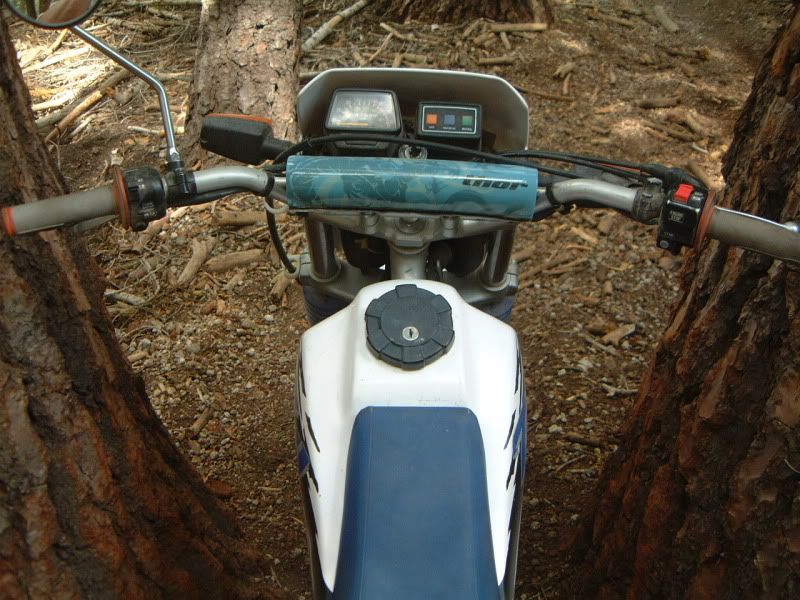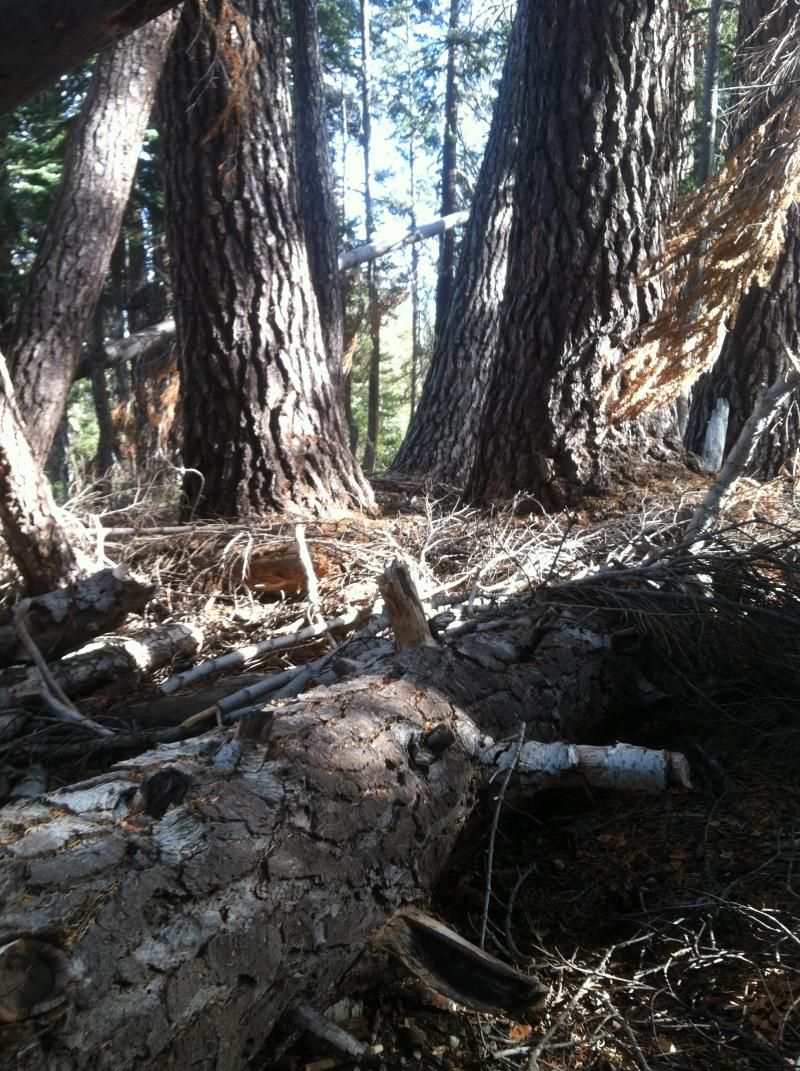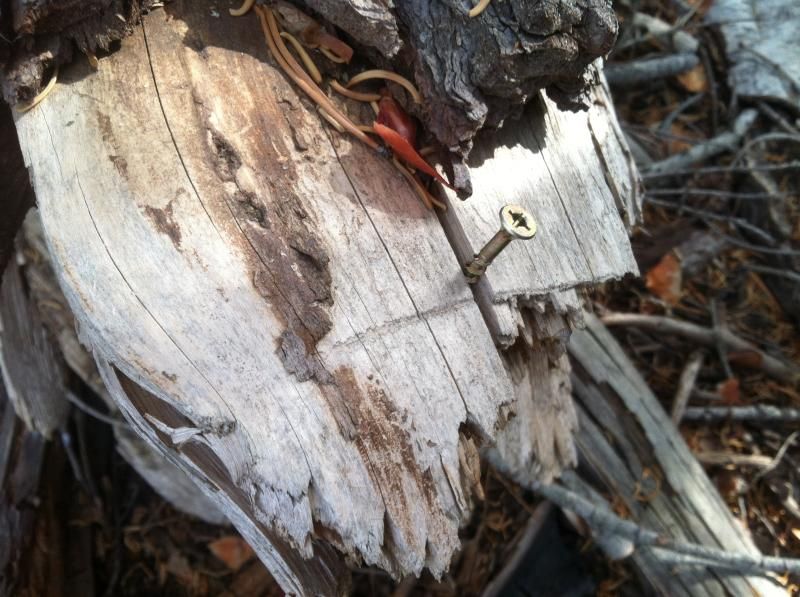 Another article lifted without shame from The Sheet - Mammoth's best source for printed news.  11-7-2014  By Evans, dodgeball star from the Black Velvet Sheets.
Now before you delve in you may notice the slight snub made by Pierrel concerning his statement of "no voice" or "no reasonable voice".
We don't mind his opinion but he should know that 8-10 years ago several of us were in the thick of it - defending our riding opportunities through full participation in the route designation process to no avail.  Some things come down to "politics" and that's a game the MMC does not play.
Also, the first rule of eastern sierra single track is that you DO NOT talk about single track.  No one wants to be responsible for losing a 'crown' jewel.
That said, we support SRR, and if they make any progress on the re-opening of banned single track then we pledge our resources of volunteer power and/or cold hard cash from the MMC treasury.
"Sierra Responsible Riders" gears up for action
Approximately 45 people were at Mammoth Rock and Bowl on Tuesday for the first meeting of Sierra Responsible Riders (SRR), a local dirt bike advocacy group and riding club.
Locals Mike McCarthy, Frederic Pierrel and Darren Twilegar have been riding motorcycles together for years. About six months ago they started discussing the reduced riding trails in the area. "There can be a lot of negative connotation with dirt bike riders. That's just not what we are about," McCarthy said.
According to McCarthy, the trail system has changed dramatically over the last few years. "It was unrestricted and wide open for a long time," he said. "Now the Forest Service is actively trying to manage the trails, and unfortunately it's resulted in them reducing the number of trails specific to off road vehicles."
McCarthy said there wasn't much of a voice or at least "any reasonable voice" at the Forest Service meetings 8-10 years ago that started the process. He wasn't involved at that point, but Pierrel was.
"Back then there was no voice," Pierrel said. "Nobody would answer about where the single tracks were so nothing has been put on the map from the get-go."
"We wanted to get people together who have a common interest and to try and unite the riders to get a common voice so that we can speak to the agencies about land use," McCarthy said. The group plans on "getting involved" with the Forest Service in recreation planning for OHV use, creating a trail network and taking responsibility for upkeep, much like the Mammoth Lakes Trails and Public Access (MLTPA) group does for hiking trails.
Starting an advocacy group "wasn't something I sought out to do," McCarthy said. "I just realized it was time to actually start doing something about it instead of sitting around and complaining about the reduced riding opportunities."
"The Forest Service has said their resources are limited, so it's part of the reason that they are hesitant to do a lot of things," he continued. "But when you walk in with a partnership and the ability to back that up with a group of people, you have a better chance of reaching common ground."
McCarthy, Twilegar and Pierrel started Sierra Responsible Riders, sending out a few emails and texts, along with a few flyers at the post office to gather people on Tuesday. Word spread fast. "I didn't know if we would have five or thirty people show up," McCarthy said. "We also heard from several people who are interested but couldn't come on Tuesday."
In addition to simply meeting other riders, in town, McCarthy introduced the proposed changes to the dirt biking trails around Mammoth. He began speaking with the Forest Service several months ago, he said, as they are currently revising the Forest Plan for the Sierra, Sequoia and Inyo National Forests. As part of this update, the Mammoth and Mono Lake Ranger Districts are proposing changes to motorized trails on Forest Service land from Mammoth to Lee Vining.
Technically called the Motorized Transportation System Modifications project, the plan proposes adding 10 miles of roads and trails and removing 4.5 miles on several parcels of land, including a connector trail from the geothermal plant to the Lookout Loop, a popular area for riders that has "few legal motorcycle trails," according to the proposal.
"It's an opportune time for input and hopefully we can walk in with a strong voice," McCarthy said. At the meeting on Tuesday, most of the riders hadn't heard of the proposal, so McCarthy "gave people the information so that they can digest it," he said. He then asked people to email him their thoughts in order to draft a formal SRR comment, due November 15 as part of the 30-day scoping period by the Forest Service. He encouraged riders to send individual comments as well.
"We want to walk in with a reasonable position that opens the door for discussions," he said. "Right now there's a very limited system of single track for motorcycles. Obviously there are competing parties—mountain bikers want trails and hikers want trails. But we're lucky. We have a pretty big forest here."
Pierrel continued, "We're not a bunch of punks from the Motocross who come for a week. We want to make the point that we are responsible and we're all here for the nature."
After seeing the turnout on Tuesday, McCarthy said he plans to incorporate SRR as a non-profit soon in order to better attract potential grant funders in collaboration with the Forest Service.
"The Forest Service is about engaging the stakeholders. They've incrementally taken steps in the right direction," he said. "The reception we've been given is great there and they're encouraged to have someone to talk to representing [the dirt biking] community."
The public comment period on the Motorized Transportation System Modifications draft proposal closes on November 15. There will be an informational meeting about the larger Forest Plan Revision open to the public at the Tri-County Fairgrounds on November 20 at 6 p.m.
Info: thesierrariders@yahoo.com.
Fall in the Sierra is dirt biking weather.  It's also the best time of year for many reasons but the freedom, climate, color, harvest, and time off work all combine to create a new world.   Unfortunately it lasts only 31 days.  Below are some recollections, enjoy!
October 1st, 2014
Waking up on the first day of October I didn't know what the day had in store.  But as it progressed, you'll see an incredible string of luck.  First off, apples were ready on the trees and so I grabbed one before heading to Mammoth.  It was good, but not enough so over to Von's for one of their horrific breakfast burritos ($2.50).  These burritos are pretty bad, but, with a little coaxing the chef will add in the extras like heavy onions, chipotle mayo, and a greasy olive spread that binds all the ingredients together.  On this morning everyone who bought a burrito got a free lunch sandwich coupon too.  "It's just spitting them out to everyone", remarked the cashier.  
Later, half price growler fills were on tap over at Mammoth Brewing -- first Wednesday of every month.  After a couple fills (Mammoth IPA and a seasonal Hefe) and grateful for that too I headed over to Chevron where they give you 10 cents cash back per gallon on Tuesdays and Wednesdays.  10 cents isn't a big deal, but add on 20 cents from Von's card and another 20 cents from my special Pentagon gas card am I'm getting close to Bishop prices in Mammoth.  Speaking of which, if you know of a mountain town in our country with better deals, schools, hospitals, access, and opportunity I'd like to hear about it.  Not bragging, just grateful.  
As the day wound down I found myself as a guest grillmaster at a wine tasting party back at Crowley Lake.  You never know who you'll meet and I talked it up with Dave the Kiwi, an old time friend of Mammoth's Bear Whisperer, and boy, did he have some stories.  
Dirt work on Rock Creek road (and other rides)
About every 20-30 years the paved Rock Creek road outlives it's usefulness and needs to get torn up and replaced.  While that's going on the road in the canyon is dirt, so bring out the dirt bikes.  The road construction crews enjoyed seeing us and wanted us to perform minor feats like roosting the water tender, hitting small gravel piles, and winding it out.  We obliged.  We also rode Sand Canyon, Whiskey Canyon, and all the fun connectors in between and headed down to Baja Crowley too for some beach racing.  Perhaps the best ride was from Hilton Creek to the top of the San Joaquin Ridge, a few miles past the Minaret Vista.  We utilized some hidden single track routes along the way, noticed some getting blown out, but most were hidden - which is fine with us.  Speaking of single track, the USFS has plans to re-open a famous stretch of it that we lost a couple years back.  It's great really, but I always wonder about why pay the "Friends" to close the single track and now pay again to rehab and re-open.  For those who would like to comment, please do.  The Geothermal Single Track is actually quite fun and a huge asset to motorized two wheelers. 
http://www.fs.fed.us/nepa/fs-usda-pop.php/?project=44720
"Look at those two Big Fucking Stoners"
Imagine being on vacation with your wife and overhearing this right before digging into a giant $5.99 ham-steak at Katie's Café, inside the Carson Valley Inn.  It was spoken by an angry dad to his teen son as they were waiting to be seated across from us.   
I get that I'm big, but my wife isn't - she's actually just perfect.  
I'm also not a stoner and have never smoked weed.  I did though, vote to legalize it and watched that initiative go up in smoke.  So what to do?  Basically, I understand that our brains are hardwired to come to wrong conclusions.  If you don't believe me, just look at the below image.  
Our brains can trick us, squares A & B are the same shade.  So basically, when you are dead set on something and you know it true beyond proof, keep an open mind because you may be dead wrong with summary judgment.  I'm guilty too and realize seeing sometimes isn't believing.  But I'm chill and enjoyed my ham steak versus sticking my steak knife in his ass.  And for the rest of you, cut down on the usage.  I'll get there soon enough.  
The "Moe" the Merrier! (future rides and SRR)  
In October we held one MC club meeting at Shogun's happy hour and there was some talk about a new club president for 2015 and an extended multi-day ride planned right in the midst of the Ventura MC ride and Dick Allen's Sierra Safari.  It will be 4-7 days, ride, roost, eat, sleep, and repeat -- all staged out of a historic back-woods locale, for club members or by invite.  The more the merrier!  And along those lines...  
SRR - the Sierra Responsible Riders, a new agency friendly motorcycle club is forming in Mammoth Lakes to work with the USFS to get more single track open and maintained.  Their first meeting is November 4, (7:30 p.m.) over at the new bowling alley and free pizza to boot!  Please give them your support, we certainly do.  MMC is an outlaw club -- and although we are well written, we don't mesh with current land management.  SRR flyer below.    
Long Valley bears fear dogs, over-loaded apple trees bear witness
Our apple trees are heavily laden in October.  Previous years bear were a problem, but not this current one.  They stay away because of "big mouth".  Which is good because last year a bear broke my foot, indirectly.  Four bears would circle our house early in the mornings, and chasing them away I slipped on a stair and broke a toe.  Bears will strip small fruit trees in a matter of minutes and then crap and piss all over your drive.  Nothing gets rid of them like a big angry dog.  Unfortunately, a big angry dog doesn't go far with neighborly charm, "Jesus Christ!", exclaimed one elderly lady as she walked by. 
Yosemite Valley (and proposed MC fee entry increase out of line)
Speaking of access, one fall day we dropped the kids off at school (8 a.m.) and two hours later we were at the Curry Village breakfast buffet only to have missed it by one day.  Oh well, the Yosemite Valley is quite visual in the fall, better with a light snowfall to get the waterfalls going, but fall colors are what we went for, followed by the 88 cent tall cans of Old English 800 that they sell at the market. 

On the way home, between Tuolumne Meadows and the Tioga entrance we came across a young family pedaling up the 120.  They were stopped in the middle of the highway, perhaps trying to catch their breath.  Just seemed like a dangerous place to have your kids (in the middle of the road) but what do I know.  You can read about them in the Mammoth Times that came out October 29, 2014.  Have fun in Death Valley!
This year we had uninterrupted fall color from October 1st - 31st.  Halloween usually brings a 50-50 chance of snow.   Motorcycle parts turned yard art amidst the dogwood and aspen.

October is hiking weather too.  We made plans to visit the Mines of Moria (or Khazad-dum) high up in the Misty Mountains to liberate some gold.  The High Council of Elven Lords, namely Elrond-burger, officially denied us access with our motorized chariots so we packed a lot of Mono Market Lembas and hit the route.  What a spectacle!  At the entrance to Moria previous battles lay evident with rocks blasted and bleached bones.  To make a long story short, we extracted high grade gold ore and made it back to reality in time to pick the kids up from soccer practice, but not without extreme physical hardship.


Gates to Moria stand tall after eons.
Fall weather is cooler and that makes for better eating prior to a days adventure.  These potatoes will carry you 15 miles by foot or 150 miles on iron horseback.
Olive oil, salt, pepper, granulated garlic, crushed red pepper
2 Crowley store potatoes ($2 ouch!)
1 Onion
2 Slices organic uncured bacon
3 Serrano peppers, ring sliced
6 Enormous Kale leaves, or other sturdy green
2 Tree picked apples
6 chopped garlic cloves
Chop it and cook it all up in ample amounts of olive oil to desired crispiness.  Season heavily.  Enjoy.  Get moving. 
Nightmares

As October winds down so comes the preparations for re-entry into the workforce.  It's something that weighs heavy on my soul and as a result bizarre dreams occur.
In my dream I was involved in a wreck driving one of the Public Works white pick-ups and got killed.  Which is odd because I rarely drive PW vehicles.  Either way I was dead, and summoned to appear in spirit form at my brutal deposition between former Town manager Tracy and current Parks super Dennis.
Tracy was ruthless and grilling both me and Dennis for failed safeguards, sloppy risk management practices, etc, etc.  I mean it's bad enough being dead, I couldn't even defend myself.  But, my voice came and Tracy screamed over it, "you don't even know me!!". 
Oh yeah?  I thought.
How about all those scream-fest blow ups with you and Mike Comstains? (not his real name)  I used to sit in the office right next to you both and went through a couple full-blown tantrums.  Yes, I get that this happened 20 plus years ago in the Town Offices but dreams sometimes don't make any sense.
The "Sample Ballot" showed up in the PO Box on Friday, reminding us that the June 3rd elections are a mere one month away.  If anyone is still on the fence regarding the district 1 supervisor's race between incumbent Larry Johnston and challenger Bill Sauser, then please read on... 


Top 10 reasons to vote for Bill
(drum roll)
10. You might like being part of a grassroots campaign which is different from smoking grass and putting roots down in the couch on Dorrance.
9. Bill's public safety message is short and succinct: "Drive slow in the ghetto"
8. Through great efforts of Bill's are the reason why we can all enjoy snowmobiling on the west side of highway 395.
7. For too many years to add up, Bill has been volunteering on his own dime to make Mammoth and Mono County a better place.  (Mammoth Snowmobile Club, Hayden Cabin President, Mammoth Lakes Recreation Commission, Mammoth Lakes Trail System Coordinating Committee)
6. Bill is friends with Steve the-bear-whisperer Searles, who recently helped capture "bat-out-of-hell-Bentley", a Santa Barbara dog lost in the Mammoth wilderness for a couple weeks.  More importantly, Steve endorses this campaign message with an enthusiastic two fingers up!
5. Rumors are floating around that Bill might be throwing a BBQ at his home on Manzanita street and there could be some incidental beer drinking going on.
4. Bill is cognizant of the schism between Bridgeport and Mammoth and has ideas to mend it.  After all, Mammoth is the driving force behind most of the services in Mono County.  Together the Eastern Sierra is strong, divided we flounder.
3. Every recreation amenity Bill has pushed for over the years has not profited him or his business in any way.  Well, unless you lock your keys in the car again at the ice rink.  Give Bill's Locksmith Service a ring, 760-937-5822.
2. Small business owner in Mammoth for 27 years?  Enough said.
And the number one reason to cast your vote in Bill's direction...
He represents the ghetto, Heart of Mammoth, and the newer Trails neighborhood.  Combined, these enclaves are the working class of Mammoth Lakes and a microcosm of Mono County.  The town and county have to partner up to move Mammoth forward.  So if you are unhappy (or neutral) with the current state of Mono County government then join us in electing Bill Sauser, supervisor District 1.  Mammoth and the Eastern Sierra deserve it.